Traveling Around Lake Superior
Jo and I began our exploration of scenic drives in America and Canada with our first trip around Lake Superior in 1996. Since then we've repeated that circle tour a few more times as well as making journeys to individual regions around the lake to spend several days getting better acquainted with interesting things to see and do.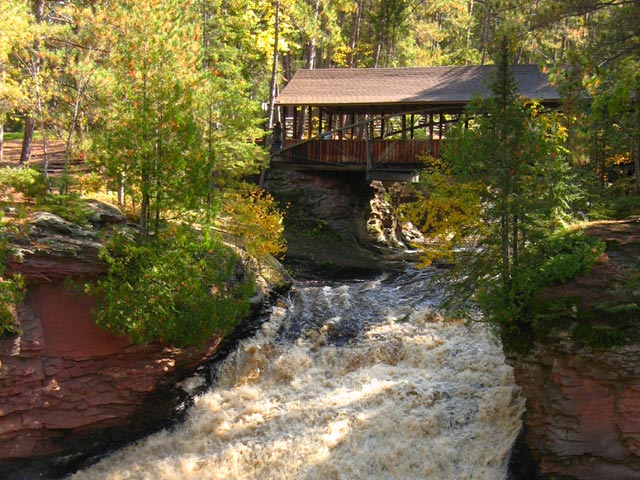 Lake Superior is the US and Canada's inland fresh water sea. It is the largest fresh water lake (by surface area) in the world – yes, that is "in the world." It is clean and clear and its 2700 miles of shoreline is largely un-populated. . . . the total population of all the cities, towns, and villages around Lake Superior is less than 800,000. A number of harbor towns and fishing villages have retained their links to the past and their unspoiled charm. There are huge tracks of forest, among the highest mountains you'd find in the mid-west, huge granite, limestone and basalt rock outcroppings, beaches that you can walk for miles, hundreds of waterfalls, lighthouses, national history parks, and top notch scenic and recreational state and national parks sprinkled all around the lake. We've profiled many of these interesting places, scenic drives, and things to do in our SuperiorTrails.com website. In these pages we'll profile some of our more recent trips to Lake Superior regions.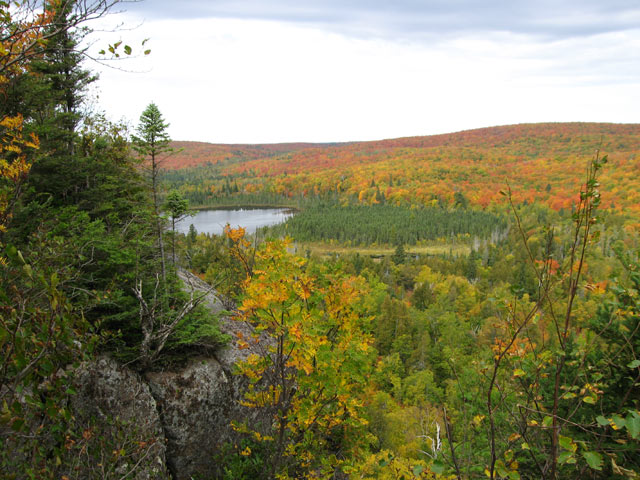 Some TravelBlog Posts on the Superior Circle Drive
Miinnesota-Ontario North Shore Waterfalls
We traveled from Duluth, Minnesota to Sault Ste. Marie, Ontario along the the Lake Superior Circle Route to capture scenes of the most impressive waterfalls in the Lake Superior basin.
Raspberry Island Lighthouse – Apostle Islands
Report on our Apostle Islands cruise to visit the newly restored Raspberry Island Lighthouse in the Apostle Islands National Lakeshore Park.
Fall Events & Festivals Duluth, MN
See our calendar of interesting events and festivals scheduled for this fall in the Duluth-Superior twin ports community. Catch one as part of your scenic drive around Lake Superior to target an event as a destination. Later in the fall look for fall colors along Scenic Highway 61.
Bayfield-Ashland, WI fall festivals and events
Several fun events in the community in the fall, topped off by the annual Bayfield Apple Festivals, one of the biggest fall festivals in Wisconsin that has been running for over 50 years.
Fall Color Around Lake Superior
Fall Color Tour in the Michigan Upper Peninsula. Check out our blog post from our Circle Drive Tour of Central and Eastern Upper Peninsula.
Minnesota North Shore Fall Color Tour. Fall color along Minnesota's Scenic Highway 61 that runs along the North Western shore of Lake Superior.
Winter Around the Lake Superior Circle Drive
One of the most popular winter activities around Lake Superior is hiking across the ice to visit the unique Bayfield Lake Superior Ice Caves.
One of the most festivals is the UP200 Sled Dog Race Marathon from Marquette to Grand Marais, Michigan.