Travel Guide – Upper Mississippi Great River Road
Here is a summary of our articles and reviews of traveling the Mississippi Great River Road from the Illinois-Iowa Quad Cities to Prescott, Wisconsin. We profile scenic overlooks, campgrounds (with notations for RV camping), hiking, neat places to eat, and other attractions.

Below the profiles are a series of Google Maps illustrating these scenic road trips.
---
The Most Scenic Section of the Great River Road
We've traveled along the Mississippi River Road Scenic Drive from New Orleans to Hastings, Minnesota and believe the most impressive portion is the Upper Mississippi sections of the Iowa, Wisconsin, and Minnesota Great River Roads. That is because from the Iowa-Illinois Quad Cities to Red Wing Minnesota, the Mississippi River cuts through the glacial Driftless Area in Minnesota, Wisconsin, and Northern Iowa and Illinois. The region is characterized by deeply carved river valleys and steep-sided wooded bluffs reaching as high as 600 feet above the river.
Another feature that makes this section of the Great River Road more distinctive is you are often actually running alongside the Mississippi whereas further south you often don't see the river from the actual "Great River Road."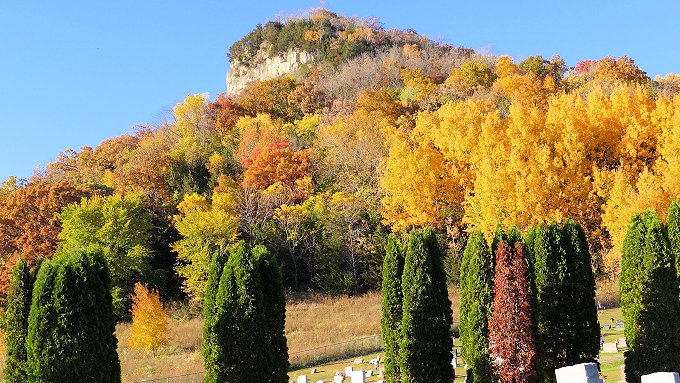 ---
---
Below is a list of all the travel articles we've posted on interesting places and things to see and do in the communities along the Upper Mississippi Great River Roads. Below that is our Google Map and Link identifying travel routes and point of interest along these routes.
Upper Mississippi Great River Road Articles
I've divided up travel attractions along the River Road into several separate articles.
Best Wisconsin Campgrounds Along the Great River Road
Dubuque, Iowa to Prescott, WI
---
---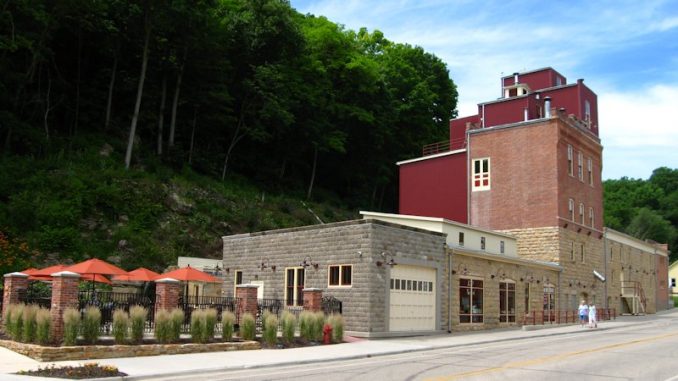 Some Travel Attractions along the Upper Mississippi River Road
Here's some interesting particular points of interest, things to see and do along the Upper Mississippi Great River Road
Campground Reviews
Here are some individual reviews plus a page of reviews of all the best campgrounds on the Wisconsin side of the Mississippi
Mississippi Great River Road Trip Maps
Section Maps (click on image for larger view)
Interactive Google Map of River Road Scenic Drive from ILL-IOWA Quad Cities to Red Wing, MN