Midwest Scenic Drives: The Upper Mississippi Great River Road
Scenic Byway
---
---
Overview of Upper Mississippi Great River Roads
The stretch of the Mississippi River north of Rock Island, Illinois is considered by many to be the most scenic drive along the Mississippi. One reason is that most of this portion of the Great River Road lies within the "Driftless Area" a unique geologic formation from the last glaciers to cover Wisconsin, Minnesota, Iowa and Northern Illinois. It is characterized by deeply carved river valleys, high bluffs, numerous rivers, creeks and springs, cave formations, and dramatic canyons. The bluffs that line the Upper Mississippi can reach as high as 600 feet above the river. (Wikipedia – https://en.wikipedia.org/wiki/Driftless_Area )
Actually the Great River Road is made up of several state Great River Roads. Iowa, Illinois, Wisconsin, and Minnesota each have their designated Great River Road Scenic Byways. Our itinerary crosses the river several times depending upon which side of the river we think offers the best scenic attractions.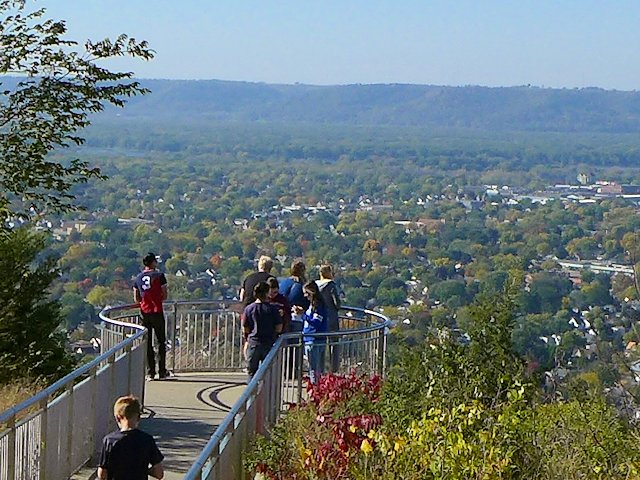 Directory Midwest Great River Road Scenic Drives
---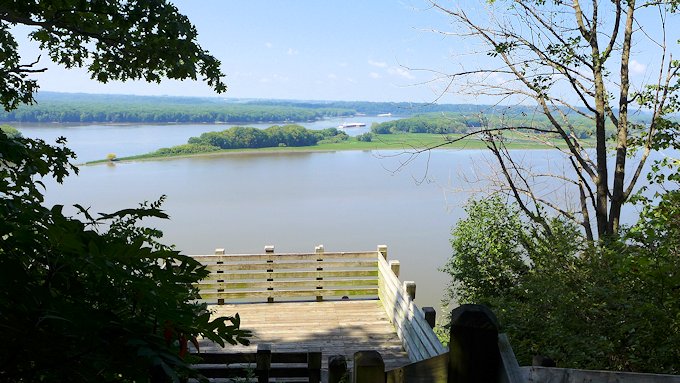 ---
---
At Prescott, Wisconsin the St. Croix River (a National Wild & Scenic River) joins the Mississippi River and adds substantially to the volume of water flowing into the basin. At this point the Mississippi River itself turns east into Minnesota. It is also at this point where our scenic drive map follows the St. Croix River, following on the Minnesota side past Afton Alps, Stillwater Minnesota, and north to Taylor Falls and the St. Croix Falls Interstate Park.
Google Maps. See our complete Upper Mississippi River Road Map here