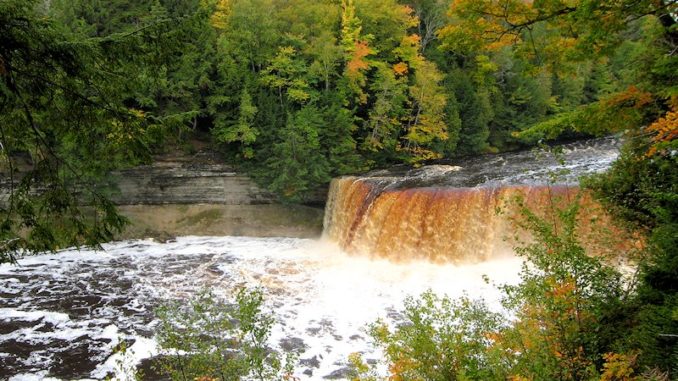 Scenic Fall Color Drives from Marquette to Sault Saint Marie, Michigan
During the last week in September, 2010 Jo and I toured the central UP to investigate first hand the fall foliage and color changes. Our trip began on September 20th and lasted through the 28th. (See Days 1 & 2 Reports Here) The table below gives you links to various portions of our trip so you can see what we found and notes of interest.
In many cases we were a little early for the best color but did find some nice fall color scenery at Tahquamenon Falls and around Marquette. Yet even the areas where color was just beginning to change were worthwhile visiting. The waterfalls were spectacular. We love the nice crisp fall air, no bugs, and less competition for motels, campsites, and various attractions and things to see and do. A vigorous fall hike doesn't get you all sweated up like summertime!
When might you expect peak fall color in the Upper Peninsula? See our Fall Color Reports – Michigan UP
–Ross