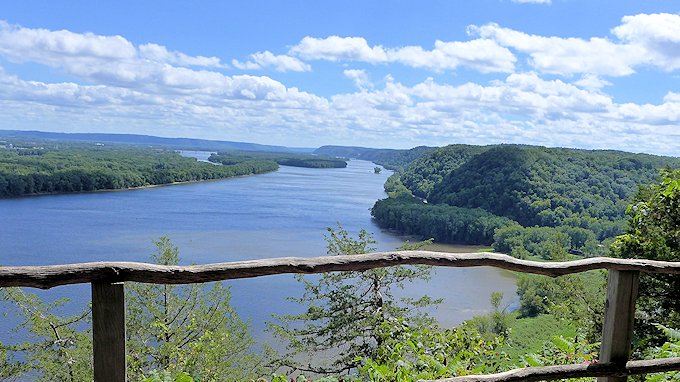 Good News: America is open up for travel, RVing and recreation
Welcome to ScenicPathways, a guide to scenic drives, interesting travel destinations and attractions, and places of particular interest to campers and RVers.
We are Ross & Joanne veteran campers and wilderness explorers (by canoe) who in retirement bought a motorhome to travel across the United States and Canada. Here we pass on tips to some of our favorite drives, scenic places and favorite destinations to spend a few days.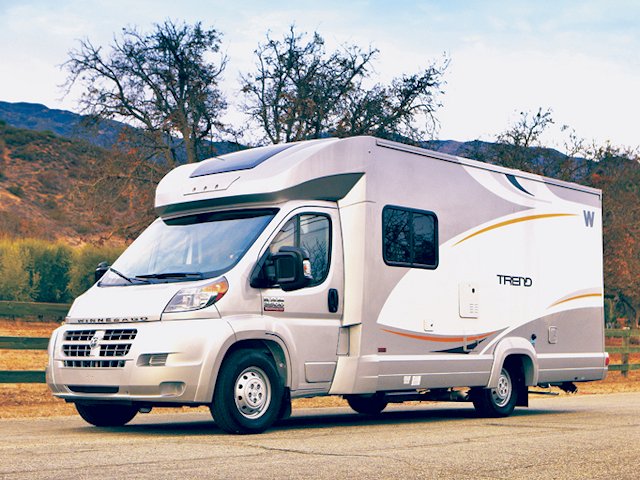 Other new articles:
Some of our favorite scenic drives
Upper Mississippi Great River Road
One of our favorite scenic drives is along the Upper Mississippi Great River Road (see articles here). During this section of the Great River Road, much of the scenic drive runs along the actual river itself and through picturesque smaller towns who owe their founding to an era when travel along the Great River was the primary means of moving goods and people north and south. The picture at the top of this page shows a view from Effigy Mounds National Monument Park located on the top of one of the many bluffs that line the river along the Wisconsin, Iowa, and Minnesota scenic drives. (May 22, 2020 Travelers will soon find many campgrounds , tourism and hospitality enterprises along the Upper Mississippi River Road Scenic Byway drives resuming near normal operations)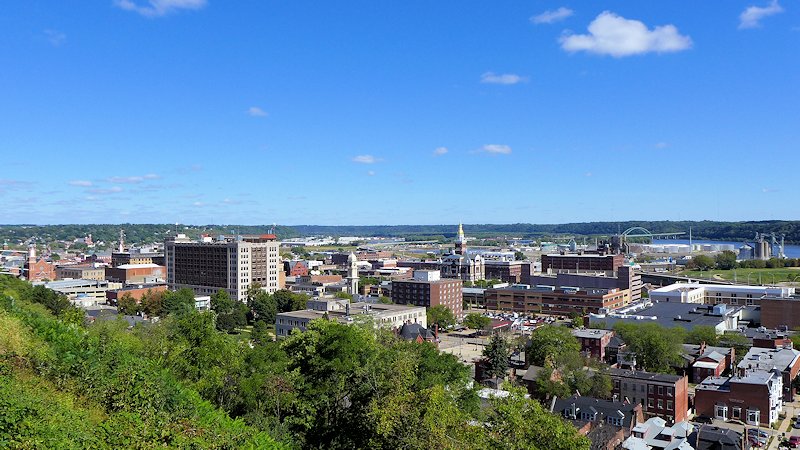 ---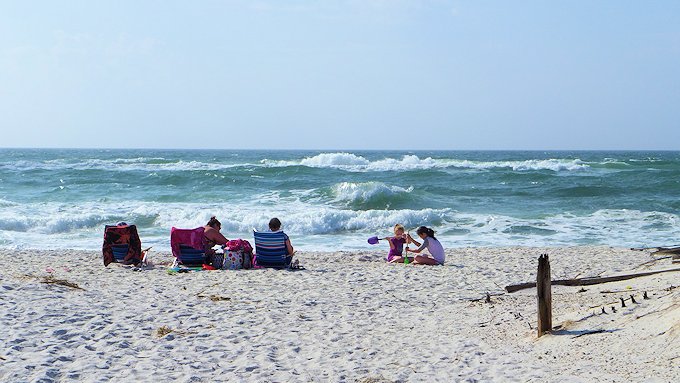 Gulf Coast Scenic Drive
Recently we extended our exploration of Florida's Scenic Gulf Coast Highway 98 from Pensacola Beach to south of Tallahassee. At Tallahassee, Highway 98 moves away from the coast and technically no longer a coastal drive. However, we had heard good things about Cedar Keys, a Gulf resort beach community about 150 miles south of Tallahassee. So we took a drive down that far and we really impressed.
See our article on Visiting Cedar Key, Gulf Coast Island Village.  Also found two RV campgrounds down there we like: Shell Mound County Park and Manatee Springs State Park.
Florida-Mississippi Gulf Shore Campground Reviews
Here are some of our more popular Scenic Pathways travel articles you might enjoy:
RV Travel Links and Resources
If you are a camper or RV traveler, here's some of our favorite and useful links to Internet guides to campgrounds and parks, other blogs with useful scenic travel info, and other stuff of interest to the motor home and rv campers.
Pods Trailers, Tear-Drops & Ultra-Lite Campers
See photos, our reports, and links to some of the new models of travel trailers and RVs.
Searching. You can use the Search box to find information of interest (like RV Camping) or sometimes the topic of your interest is among the drill down links in the Main Menu. For example if you are interested in seeing maps of the Great River Road Scenic Drive, go to "Scenic Drives & Scenic Places" then to "Great River Road Scenic Drive" and then in the drop-down menu see "Great River Road Map & Directory."
Ross
June 2020